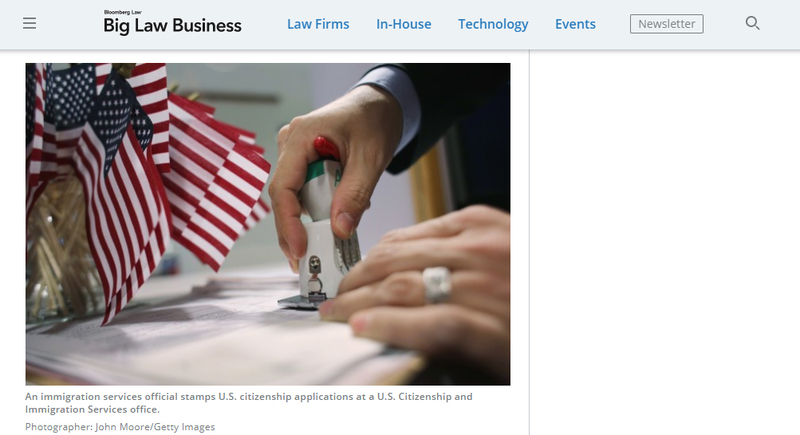 An immigration services official stamps U.S. citizenship applications at a U.S. Citizenship and Immigration Services office.
Litigation seen as only choice in wake of lengthy delays
Agency says it's using office realignment, hiring to clear backlog
Attorneys are turning to the courts to unclog a massive immigration application backlog that's resulted in processing delays lasting up to seven years in some instances.
Source: https://biglawbusiness.com/fed-up-with-immigration-backlog-lawyers-head-to-the-courts
Read more by clicking below image