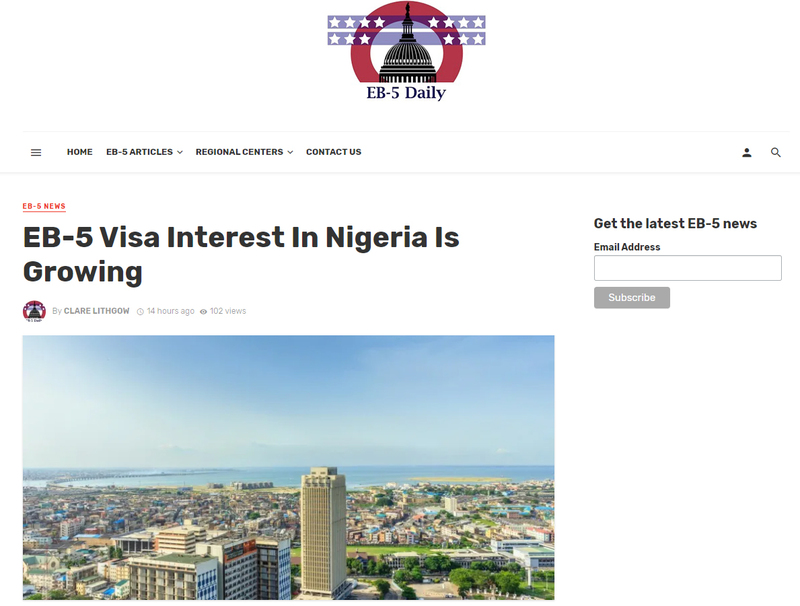 Interest in the EB-5 visa appears to be growing in Nigeria.
According to the Report of the Visa Office, 97 Nigerians were issued EB-5 visas in FY 2018, the highest number of EB-5 visas issued for any African country that fiscal year.
Ninety-two of these Nigerian EB-5 investors made investments in Regional Center targeted employment area projects.
Source: https://www.eb5daily.com/2019/09/eb-5-visa-interest-in-nigeria-is-growing/
Read more by clicking below image