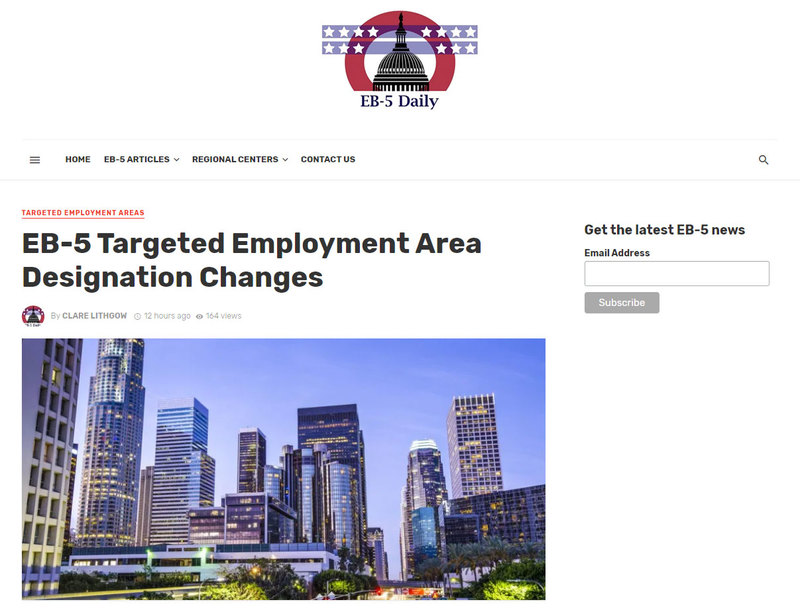 In addition to raising the EB-5 Program minimum investment amounts, the new EB-5 Modernization Regulation that went into effect on November 21, 2019, changed how targeted employment areas are designated.
Here is a very basic overview of how targeted employment areas have changed and what this means for investors.
1. Targeted employment areas (TEA) will no longer be designated by states but by the Department of Homeland Security (DHS). Investors will need to provide evidence that the EB-5 project is in an eligible TEA area and qualifies for the lower minimum investment amount of $900,000. Prior to the this new rule, states could issue letters designating projects.
Source: https://www.eb5daily.com/2019/11/eb-5-targeted-employment-area-designation-changes/
Read more by clicking below image