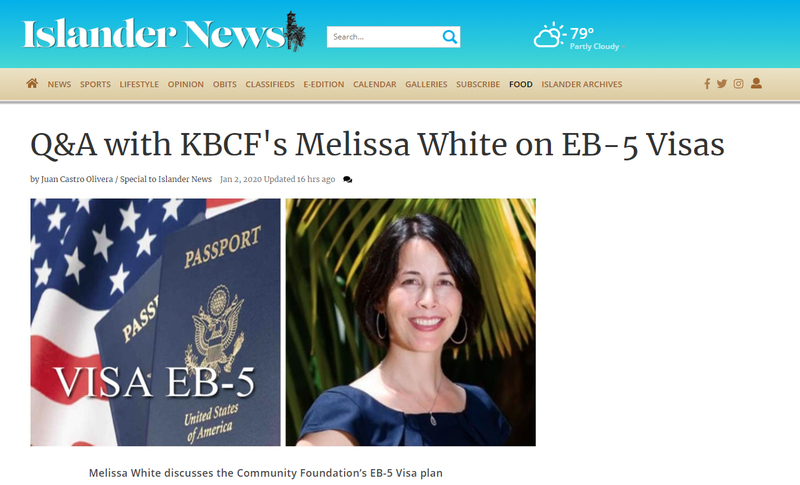 Melissa White discusses the Community Foundation's EB-5 Visa plan
The Key Biscayne Community Foundation's Director, Melissa White, sat with Islander News and discussed a new program for the foundation.
IN. What's the new plan with EB-5 Visas?
MW. The idea is (to assist) families that are looking for that type of Visa and want to contribute in a way that is beneficial to all Miami-Dade County; to make a positive difference.
Source: http://www.islandernews.com/news/q-a-with-kbcf-s-melissa-white-on-eb-/article_bb120bbc-2d65-11ea-9f23-cf567183e247.html
Read more by clicking below image