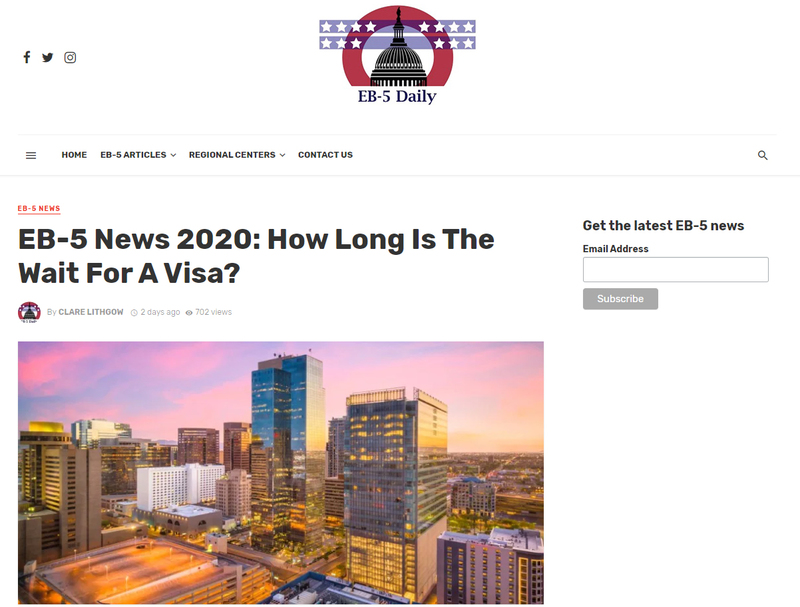 Top EB-5 news 2020:
The visa wait time is the question on every interested investor's mind as we start off the new year.
From investment to EB-5 visa, how long does it take to get EB-5 conditional permanent residency?
There are several factors that could impact how long it could take an investor to receive an EB-5 conditional green card. Here's how to figure out what your estimated wait time may be.
Source: https://www.eb5daily.com/2020/01/eb-5-news-2020-how-long-is-the-wait-for-a-visa/
Read more by clicking below image