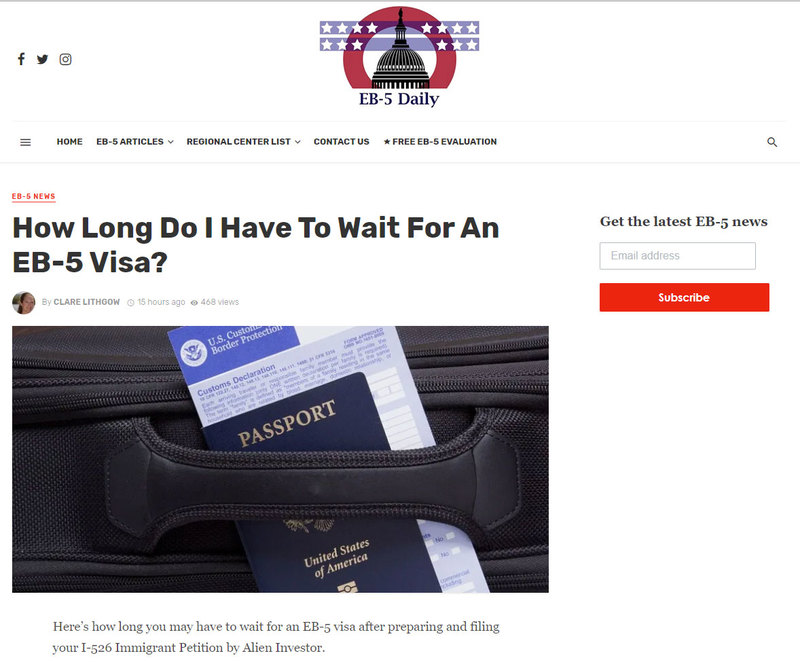 Here's how long you may have to wait for an EB-5 visa after preparing and filing your I-526 Immigrant Petition by Alien Investor.
Preparing and Filing an I-526 Petition:
Filing an I-526 petition for an EB-5 visa is the first step of the process and the amount of time this step takes varies greatly from investor to investor. EB-5 investors work with immigration attorneys to prepare and file this petition. Each EB-5 investor's case is unique.
Source: https://www.eb5daily.com/2020/04/how-long-do-i-have-to-wait-for-an-eb-5-visa/
Read more by clicking below image