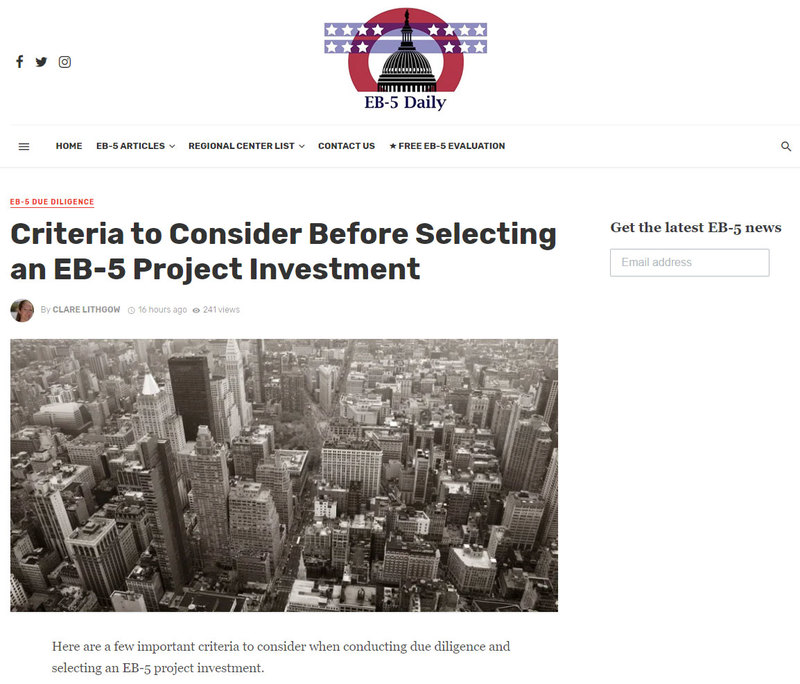 Here are a few important criteria to consider when conducting due diligence and selecting an EB-5 project investment.
Developer and Regional Center Reputation and Track Records
How much experience with the EB-5 Program do the project developer and regional center have? What are their track records? How many I-526 petition and I-829 petition filings, approvals, and denials does the regional center have? Are they well-known within the EB-5 industry?
Source: https://www.eb5daily.com/2020/05/criteria-to-consider-before-selecting-an-eb-5-project-investment/
Read more by clicking below image