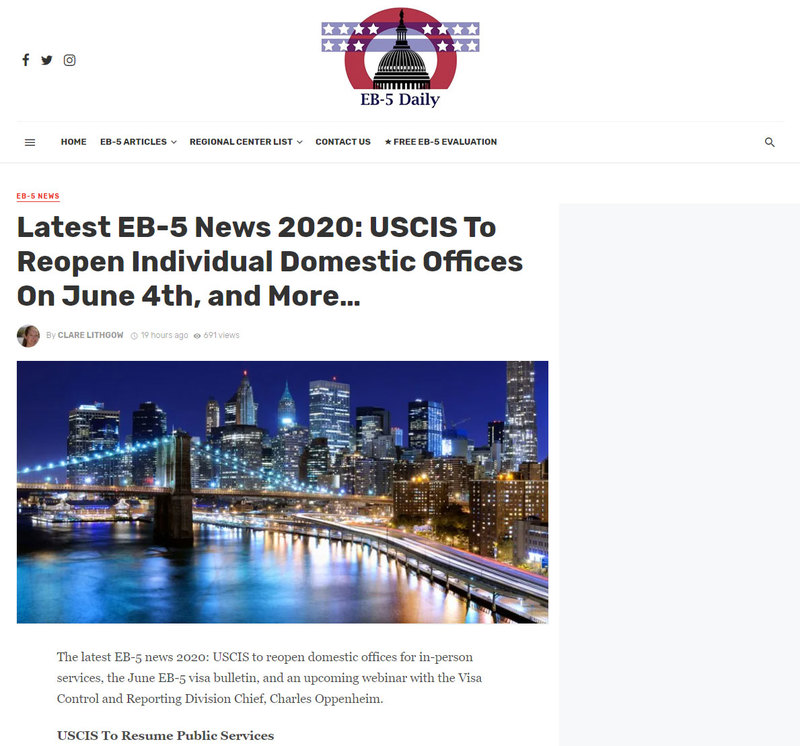 The latest EB-5 news 2020: USCIS to reopen domestic offices for in-person services, the June EB-5 visa bulletin, and an upcoming webinar with the Visa Control and Reporting Division Chief, Charles Oppenheim.
USCIS To Resume Public Services
While USCIS has continued to process EB-5 petitions and perform other duties, they closed their domestic offices to the public on March 18th due to try to slow the spread of Covid-19. USCIS now plans to reopen domestic field offices and resume in-person services (with new guidelines in place) on Thursday, June 4th.
Source: https://www.eb5daily.com/2020/06/latest-eb-5-news-2020-uscis-to-reopen-individual-domestic-offices-on-june-4th-and-more/
Read more by clicking below image