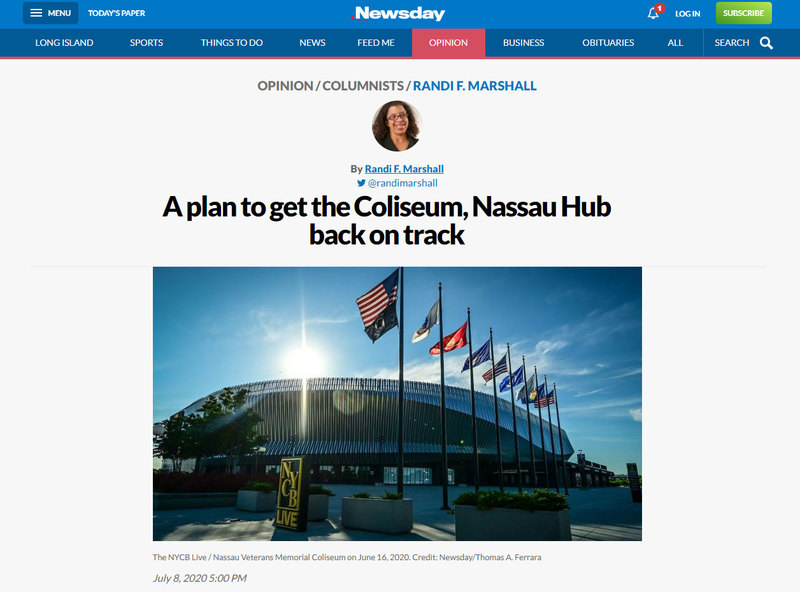 Nassau County's decision to issue an order of default this week to the operator of Nassau Coliseum — and threaten to terminate the lease on the arena — isn't about simply trying to collect unpaid rent.
The goal, county officials told The Point Wednesday, is much larger.
In the short term, they said, they hope to find a way to make sure the New York Islanders are able to play the 2020-2021 season at the Coliseum. In the longer term, they want to make sure that the development of the land around the arena, known as the Nassau Hub, moves forward.
Source: https://www.newsday.com/opinion/columnists/randi-f-marshall/randi-marshall-nassau-hub-development-coliseum-1.46534184
Read more by clicking below image