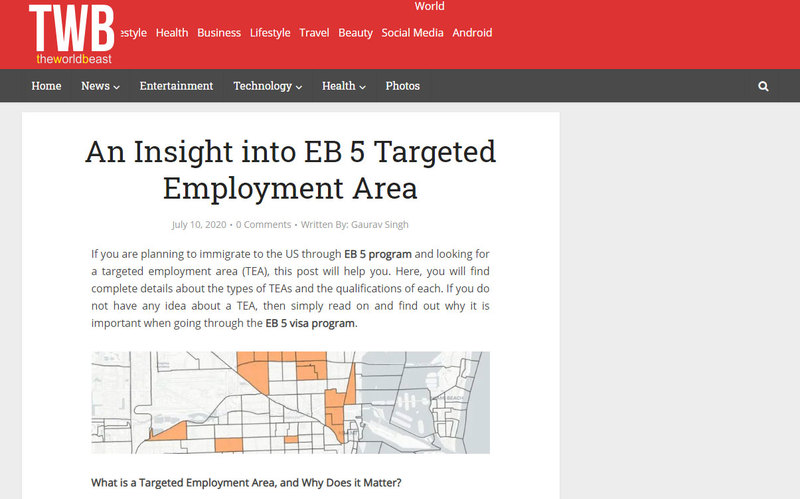 If you are planning to immigrate to the US through EB 5 program and looking for a targeted employment area (TEA), this post will help you. Here, you will find complete details about the types of TEAs and the qualifications of each. If you do not have any idea about a TEA, then simply read on and find out why it is important when going through the EB 5 visa program.
What is a Targeted Employment Area, and Why Does it Matter?
Targeted employment area is highly important because they meet two things.
Source: https://www.theworldbeast.com/eb-5-targeted-employment-area.html
Read more by clicking below image