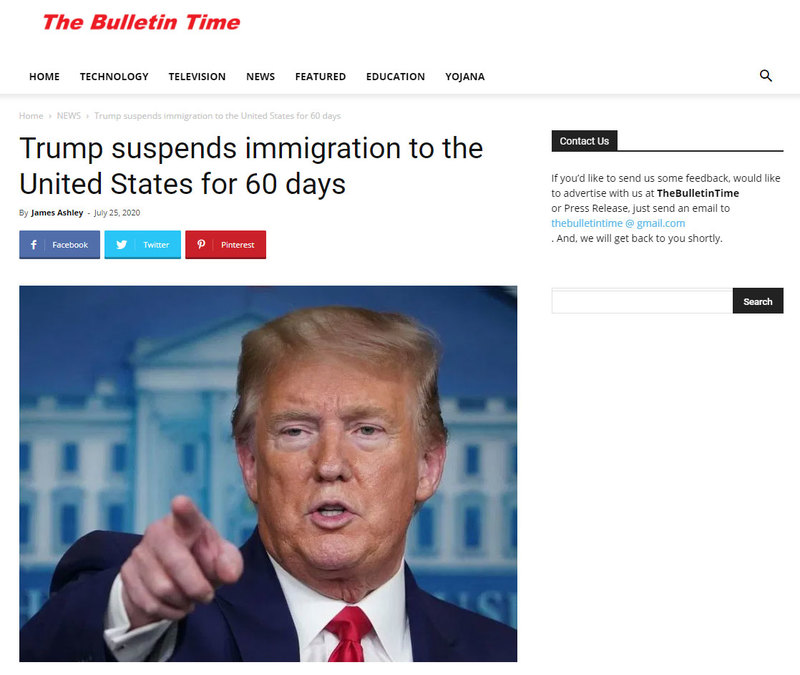 President Donald Trump at a recent press conference on the coronavirus crisis.
United States President Donald Trump signed an executive order suspending immigrants from entering the United States. The suspension will last 60 days, but could be extended.
Exempt persons are: legal residents (with Green Card); people from specific sectors who want to enter the country, such as health workers (doctors and nurses) or who carry out essential work in the fight against COVID-19 and their immediate family (under 21 years of age). Nor does it apply to spouses of US citizens, people with an EB-5 investor visa; biological or adopted children of citizens (under 21 years of age), among other cases related to diplomatic or national security matters.
Source: https://www.thebulletintime.com/news/trump-suspends-immigration-to-the-united-states-for-60-days/
Read more by clicking below image