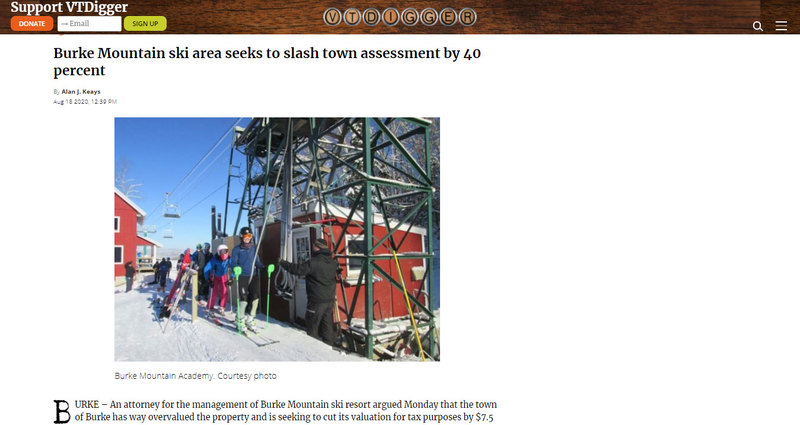 Burke Mountain Academy.
An attorney for the management of Burke Mountain ski resort argued Monday that the town of Burke has way overvalued the property and is seeking to cut its valuation for tax purposes by $7.5 million, or about 40 percent.
Lawyer Roger Prescott argued that the resort, currently overseen by court-appointed receiver Michael Goldberg as a result of an investor fraud scandal involving its past developers, Ariel Quiros and Bill Stenger, has been losing money for years.
Source: https://vtdigger.org/2020/08/18/burke-mountain-ski-area-seeks-to-slash-town-assessment-by-40-percent/
Read more by clicking below image