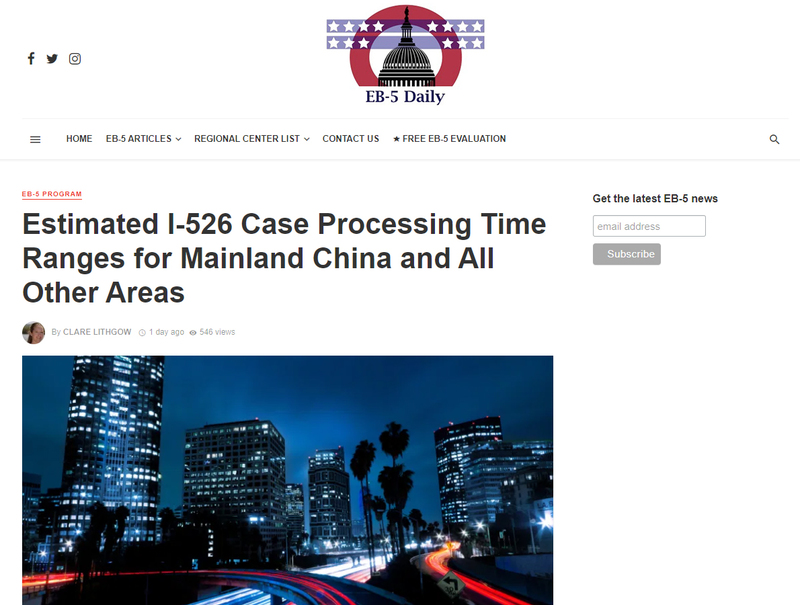 While USCIS has continued to provide a monthly estimated time range for the Immigrant Petition by Alien Investor (I-526) at the Immigrant Investor Program Office, they have now added two more estimated time ranges: one specifically for Mainland Chinese investors and the other for investors from all other areas.
The non-country specific estimated time range is listed as 37 months to 73.5 months.
The newly added estimated time range for investors from Mainland China is 54 months to 75 months. The receipt date for a case inquiry for Mainland Chinese investors is June 8, 2014.
Source: https://www.eb5daily.com/2020/08/estimated-i-526-case-processing-time-ranges-for-mainland-china-and-all-other-areas/
Read more by clicking below image