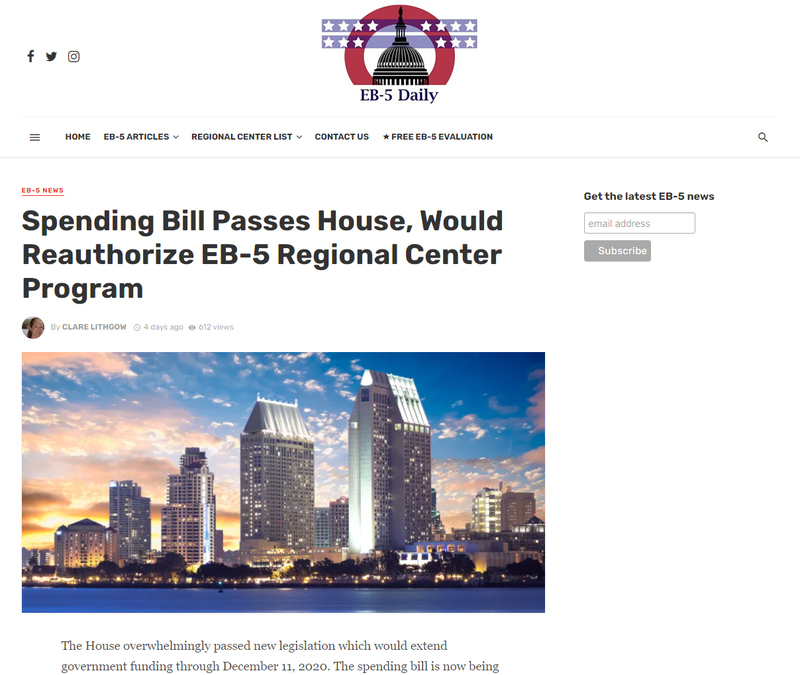 The House overwhelmingly passed new legislation which would extend government funding through December 11, 2020. The spending bill is now being sent to the Senate for approval before it arrives on President Trump's desk for a final signature.
If passed, the spending bill, H.R. 8337, the Continuing Appropriations Act, would avert a government shutdown.
The continuing resolution would reauthorize the EB-5 Regional Center Program through December 11, 2020, along with funding many critical government programs.
Source: https://www.eb5daily.com/2020/09/spending-bill-passes-house-would-reauthorize-eb-5-regional-center-program/
Read more by clicking below image