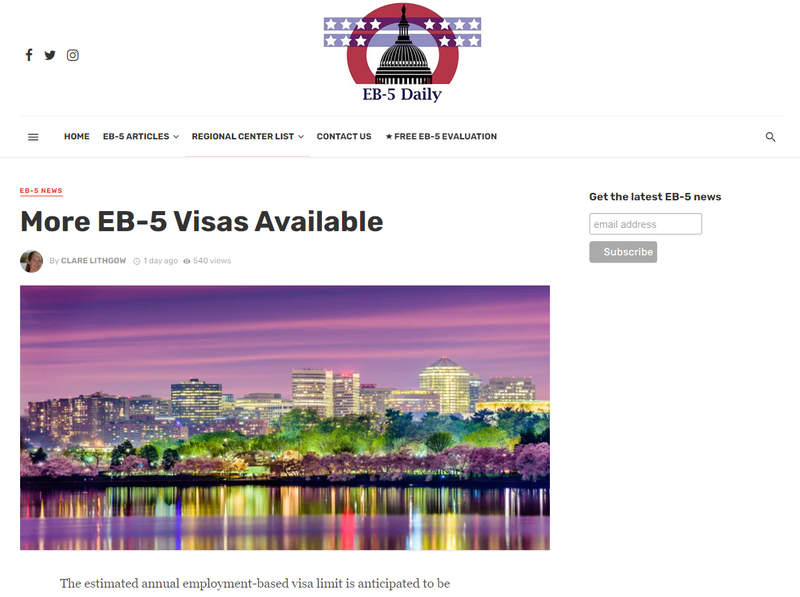 The estimated annual employment-based visa limit is anticipated to be approximately 261,500 for FY 2021, which begins October 1, 2020. The EB-5 Program receives 7.1% of the employment-based visas available or about 18,566.
From the October 2020 Visa Bulletin:
"Employment-based: All of the Final Action and Application Filing Dates have been advanced at a very rapid pace, in anticipation of the FY 2021 annual limit being approximately 261,500, an all-time high.
Source: https://www.eb5daily.com/2020/10/more-eb-5-visas-available/
Read more by clicking below image