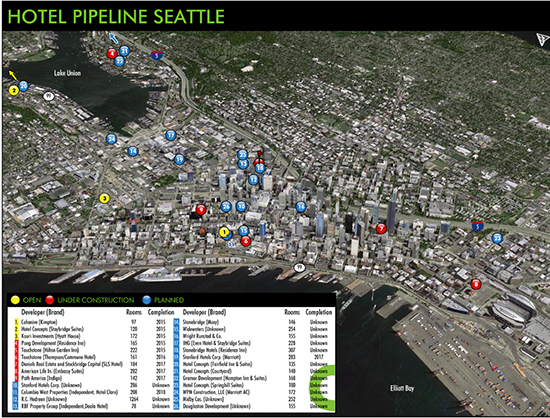 With an unprecedented growth expected in the hospitality industry by the end of 2015, Seattle's hotel space is buzzing with new additions. The city is on the verge of adding an astonishing 4,000 new hotel rooms. Seattle is set to open over 1,000 rooms in the next 12 months followed closely by an additional 20-plus projects either in the permitting process or approved and queuing to break ground. Branding is just one of the reasons for new development opportunities. There are many others, including , flow of institutional capital, low interest rates, and construction financing that includes EB-5 money and a relatively new number of overseas investors and sovereign funds.
Foreign capital continues to look for opportunities up and down the West Coast and in major metropolitan markets throughout the United States.
All these factors contribute to continued growth and strong yields in the lodging sector, specifically in Seattle.