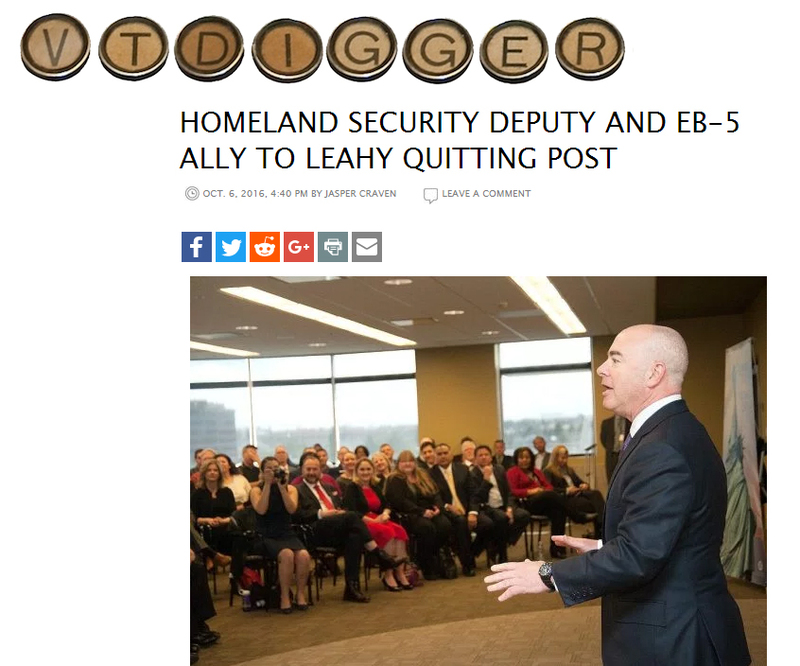 Alejandro Mayorkas, former head of U.S. Citizenship and Immigration Services, speaks at a Department of Homeland Security event.
Deputy Homeland Security Secretary Alejandro Mayorkas — who has been a key ally to U.S. Sen. Patrick Leahy on the EB-5 immigrant investor program — announced Thursday that he will be stepping down from his post early in order to work at WilmerHale, an international law firm that has donated thousands to Leahy.
"From the beginning, Ali has been a source of encouragement, strength and optimism," said Homeland Security Secretary Jeh Johnson in a statement. "Routinely, Ali's positive attitude has helped pick me up and given me the strength to carry on. In the face of the extraordinarily difficult issues we face, Ali has been our happy warrior."
Mayorkas has worked at the Department of Homeland Security for nearly seven years, a tenure that included four years at the helm of U.S. Citizenship and Immigration Services.
Source: https://vtdigger.org/2016/10/06/homeland-security-deputy-and-eb-5-ally-to-leahy-quitting-post/
Read more by clicking below image